Engineered for Performance, Built for Life.
About Exeed Geotextile
The innovation of geotextiles is considered the most cost-effective solution across to overcome geotechnical problems of the demanding construction site.
Exeed Geotextile is a subsidiary of Exeed Industries, the industrial arm of National Holding. Exeed Industries is a leading Abu Dhabi based group focused on building materials and construction related industries with operations spread across UAE and the wider MENA region.
Set up and commissioned in 2009, Exeed Geotextile remains the only manufacturer of Polypropylene and Polyester needle punched nonwoven Geotextiles and Polypropylene staple fibers in the UAE.
The mission of Exeed Geotextile is to be a leading provider of innovative and sustainable geotextile solutions, empowering construction and civil engineering projects worldwide. We are dedicated to delivering high-performance geotextile materials that reinforce, protect, and enhance the integrity of infrastructure and environmental systems. Through cutting-edge research, advanced manufacturing techniques, and a commitment to customer satisfaction, we aim to be the go-to partner for engineers, contractors, and project developers seeking reliable and cost-effective geotextile solutions.
Our vision at Exeed Geotextile is to be the driving force behind the advancement of geotextile technology, setting new industry standards for quality, efficiency, and environmental responsibility. We envision a future where our geotextile solutions play a pivotal role in building resilient and sustainable infrastructure, safeguarding the environment, and mitigating the impact of construction on ecosystems. By continuously exploring innovative applications, promoting sustainable practices, and fostering collaborations, we aspire to create a positive and lasting impact on the construction industry and the world at large.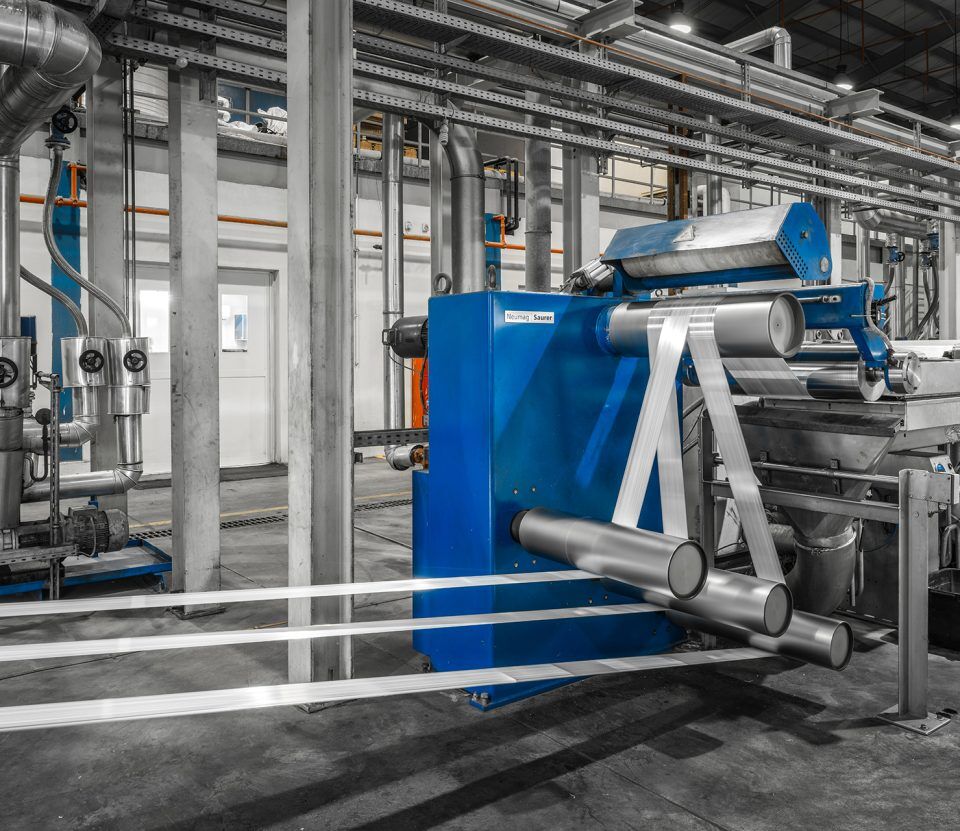 Factory Specifications
Exeed Geotextile Factory Specs
Factory area covers 15,000 m²
All production equipment is sourced from Germany
State of the art In-house testing laboratory
Factory can apply below production functions:

Fiber extraction
Yarn spinning Fiber
Needle Punching
Thermal Bonding
Final wrapping in high-quality shrink wraps
Production Capacity
Maximum theorical capacity of 6,000 MT per annum for geotextiles
Maximum theorical capacity of 6,000 MT per annum for staple fibers
Average production capacity of 7,920 MT per annum of fiber and geotextile
Advantages of Working With Us
We have assembled the
best team to work with you
Clients have access to product engineers that can make informed and cost-efficient recommendations based on project needs.
Exeed Geotextile can create custom solutions based on the project's unique requirements.
Production process is fully automated, which ensures reliable and on-time production outcomes.
There is a wide range of product specifications that can be achieved in Exeed Geotextile facility.